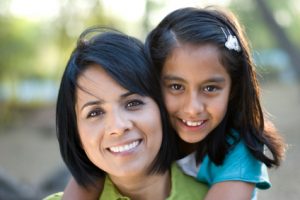 From March 1 through June 30, hundreds of dental practices throughout the United States and Canada professionally whiten teeth to raise money for seriously ill, disabled, and underprivileged children in their local communities and around the world. They are members of the Crown Council, an alliance of leading-edge dental teams who are passionately committed to promoting oral health, fighting oral cancer and serving their communities through charitable work.
This is the 20th year for the Smiles For Life Campaign, and 100 percent of the proceeds from teeth whitening procedures done during that time are contributed directly to the Smiles For Life Foundation.
Dental patients nationwide can brighten a child's future simply by visiting their local Crown Council dentist for professional teeth whitening. As an additional incentive, each tooth whitening patient enjoys their smile brightening procedure at a discounted rate. For patients it's a win-win: They can enhance their own smile while also improving the lives of disadvantaged children.
Since its creation in 1998, the Crown Council's Smiles For Life Campaign has raised more than $38 million for seriously ill, disabled, and disadvantaged kids thanks to participation from local communities and dental practices. Smiles For Life hopes to continue this tremendous pace for donations in 2017.
The Crown Council is grateful for its continued partnership with Ultradent Products, Inc., which is donating 100 percent of the whitening materials for the 2017 Smiles For Life initiative. Ultradent's wide range of Opalescence whitening products and their reputation as "the tooth whitening company" makes them an ideal fit for this campaign.
Greg Anderson, director of the Crown Council, explains:
"Smiles For Life allows a person to help children in need by doing something that benefits them as well. Our doctors donate their time and expertise, while Ultradent generously provides all Opalescence whitening products. Patients receive a brighter smile, and best of all, they provide children with a brighter future."
When communities work together they can help make a real difference in countless children's lives. Anyone interested in donating directly without teeth whitening can do so by clicking here. Participants can also refer friends to a Crown Council dentist by linking to the Smiles For Life site, making it easier than ever to give the gift of a new smile to friends and loved ones, while also giving hope to children in need.
Half of the donations raised by Crown Council dentists are given to their preferred local children's charity. The remaining balance goes to the Smiles For Life Foundation to support its national and international initiatives, including programs in the Dominican Republic, Bolivia, and Guatemala.
Smiles For Life also maintains a strong longtime partnership with the Garth Brooks Teammates for Kids Foundation supporting Child Life Zones in Children's Hospitals across the United States. Stay tuned to see how much Smiles For Life is able to raise this year. Better yet, become a Smiles For Life participant!
Patients who would like to get involved should talk to their local Crown Council dentist.
For more information on the campaign, please visit: http://smilesforlife.org/.