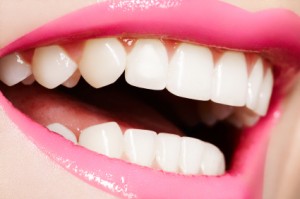 Are you interested in improving your smile with cosmetic dentistry, but don't want to try anything too invasive? If you would like to enhance your smile, one of the most cost-effective and least invasive dental procedures is teeth whitening.
Patients who try teeth whitening are very pleased with how easy the procedure is and how stunning the results are. With a variety of whitening options, there's never been a better time to try professional tooth whitening.
When you undergo teeth whitening, it's important to remember to talk to your Smiles For Life dentist first. If you have existing dental work, such as dental crowns or porcelain veneers, they will respond differently to whitening than your natural teeth. Your dentist will give you the best advice about how to whiten all of your teeth consistently.
Some patients enjoy the flexibility of take home tooth whitening while others prefer to do in-office whitening. At home teeth whitening trays are available for patients to do teeth whitening on their own time with a schedule that works best for them. This option is often less expensive, but takes longer to see results. Opalescence Boost is an in-office whitening system where a dentist will coat your teeth with special whitening gel. This process usually takes about an hour and the results are instant.
All cosmetic dental patients have different needs for their smiles. Be sure to talk to your dentist to see which whitening option would work best for you. To find a Smiles For Life dentist in your area, use our 'Find A Smiles For Life Dentist' tool in the top right corner of this page.